marthafuckinsux
</b></a>
Happy WHOliday Extravaganza!

In order to get everyone all excited for the Christmas Special...Every day until Christmas
marthafuckinsux
will have a special game, challenge or surprise for you all!

Today is a Challenge! I present all of you with this screencap!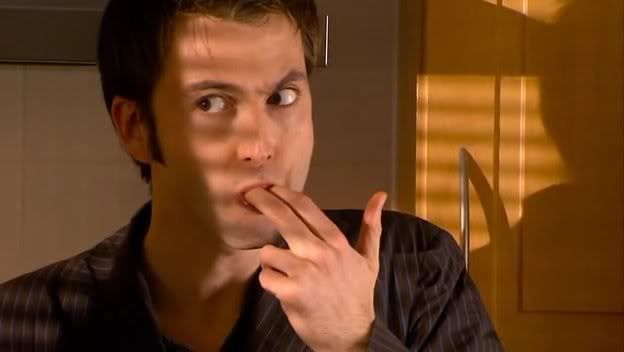 Your mission, should you choose to accept it - is to do something creative with it! Icon it, write a drabble based on it, or a haiku to Dten's face, draw little hearts around him, analyze the composition of the shot...we don't care what you do with it, as long as its creative and you reply with whatever it is that you come up with in the comments!

ps. davidtennantownsmysoul
Okay so here goes...welcome back to the 1st annual
Current Location:

home

Current Mood:

bouncy

Current Music:

The Christmas Invasion...